OBERNAI & MONT SAINT ODILE PRIVATE HALF DAY TRIP FROM STRASBOURG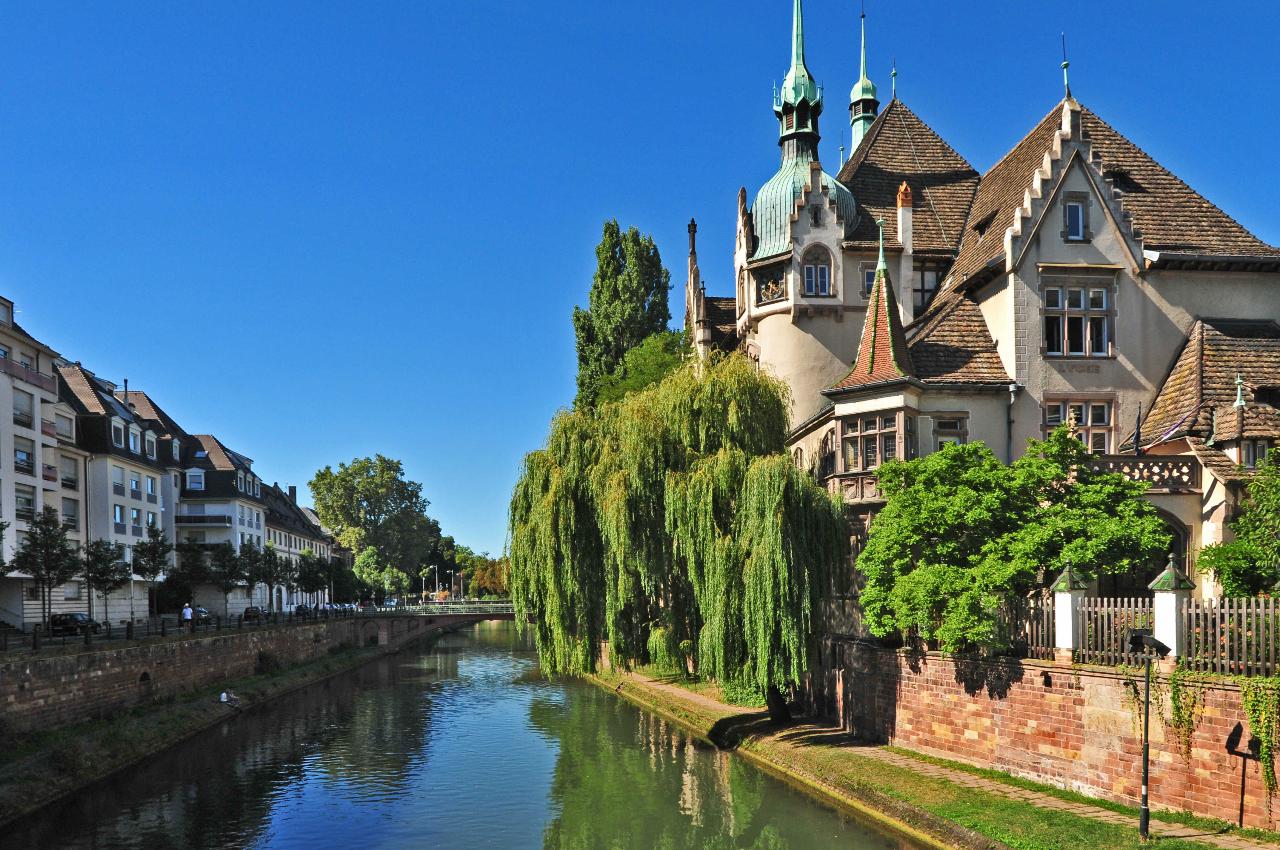 Duration: 4 Hours (approx.)
Today, we will come and pick you up at your centrally located accommodation in Strasbourg. Meet your English speaking expert guide that will go over the program and itinerary of this small group half day tour from Strasbourg. This tour combines the visit of a small town of the region of Alsace located on the Alsace wine route with the visit of Mont Sainte Odile, one of the most popular attractions of Alsace.
Take in the Serene and Inspiring Sights of the Alsace Region
Depart from Strasbourg and begin to make your way through the Alsace region. Discover the small village of Obernai, certainly one of the most beautiful of Alsace with its little winding streets, old houses, ensigns and ramparts. An irresistible charm operates as you visit the historical medieval and Renaissance city center. The streets are lined with flower decked houses and lead either to an old well or to the ramparts. It seems as if all the best and most authentic Alsace has to offer is on display here. Follow your guide on a walking tour of the village.
Visit Mont Sainte Odile Site
Then reach Mount Sainte Odile, a sacred place dedicated to the patron saint of Alsace that still attracts many pilgrims. The site is serene and the panoramic view on the Alsace plain is unbelievable. Pink sandstone cliffs serve as a pedestal to a convent composed of a church, four chapels and a stunning terrace. Another unique feature of the site is the Celtic Pagan Wall. About 11 Kilometers long, between 1.6m and 1.8m large, it is composed of more than 300 000 blocs of stone and can reach 3 meters in height in some areas. The date of construction and function of the wall are yet to be known and the origin of the wall is nurtured by tales & legends rather than archaeological facts. Follow your guide as you visit the monastery and then enjoy some free time for personal discovery.