ALSACE GRANDS CRUS WINE TOUR PRIVATE FULL DAY TRIP TOUR FROM STRASBOURG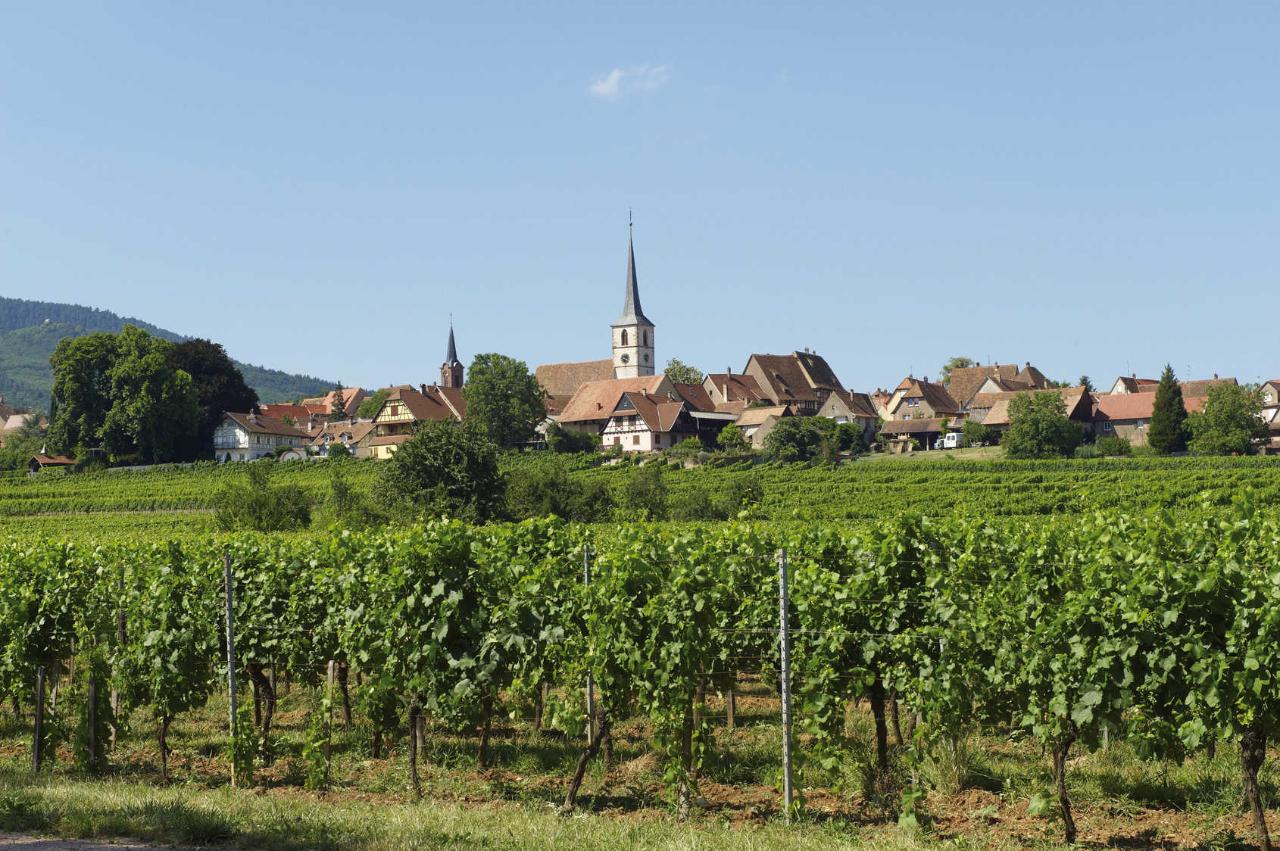 Duration: 8 Hours (approx.)
A Full Day Grand Crus Experience, Crafted by Experts
The
Grand Crus of Alsace were created in 1975 and feature 51 classified
areas defined according to strict geological and climatic criteria. The
designation is attributed to wines satisfying a number of
quality-related criteria: strict limitations on terroir, highly
restricted yields, specific rules of conduct regarding the vines,
minimal natural ripeness levels and taste . The appellation Alsace Grand
Cru recognizes the most exceptional terroirs, which impart to the wines
an expressive character and a unique authenticity. The size of these
exceptional vineyards varies between 3 and 80 hectares. Only 4 grape
varieties can be used to produce Alsace Grands Crus wines: Riesling,
Gewurztraminer, Pinot Gris and Muscat (Alsace variety). Discover these
unique Grands Crus wines during an exceptional day out in the Alsace
wine region.
This private full day wine tour has been designed so that you may
have the privilege of tasting some of the most outstanding Alsace wines.
Your wine tour will first take you to the Ribeauvillé wine producing
region. Here, taste fabulous Rieslings that originate from the Kirchberg
(marl and sandstone), Geisberg (marly limestone) and Osterberg
(calcareous marl) Grands Crus. The hallmark of Ribeauvillé wines is
their minerality. In fact, while most Grand Cru Rieslings have 1.5 g
solids/liter, Ribeauvillé wines often reach 2.5 g/liter. Some of the
most famous wine makers that produce these Grands Crus include Trimbach
or Louis Sipp.
Visit the Fantastic Grand Cru: Kaefforkopf
Then,
move on to discover a most unique and confidential Grand Cru:
Kaefferkopf (literally 'beetle head'). Divided into several sectors of
the charming little town of Ammerschwihr, this Grand Cru is
characterized by a complex geological substratum, combining granite on
its upper parts with shelly limestone, with sandstone lower down.
Depending on availability, it will also be the moment to discover
biodynamic wine-making (a form of alternative agriculture very similar
to organic farming, but which includes various esoteric concepts) in
wineries such as Domaine de la Sinn or Domaine Martin Schaetzel.
Try the Unique Muscats of Alsace & Taste the Local Gewurztraminers
Finally
reach the southern part of the Alsace wine route and discover
emblematic Grands Crus such as Steinart, Goldert or Hatschbourg. It is
in this part of the wine region that you will discover local Muscat.
Alsace Muscat is distinguished from the sweet Muscats of the South of
France by its dry character. Extremely aromatic, it expresses wonderful
flavors of fresh fruit. We will also have you taste some exceptional
Gerwurtztraminers that originate in the Hatschbourg Grand Cru. These are
full-bodied wine, with solid structure and a round fullness. In tasting
these wines, one rediscovers the complete aromatic palette, often with
the addition of liquorice. Harvested very ripe, "late harvest" and
"Selection de Grains Nobles" Gewurztraminers ranging from sweet to
viscous, possess exceptional richness and extraordinary aromatic
complexity. Return to Strasbourg after the final tasting.