INTIMATE CHAMPAGNE IN 5**** HOTEL - 4 DAYS / 3 NIGHTS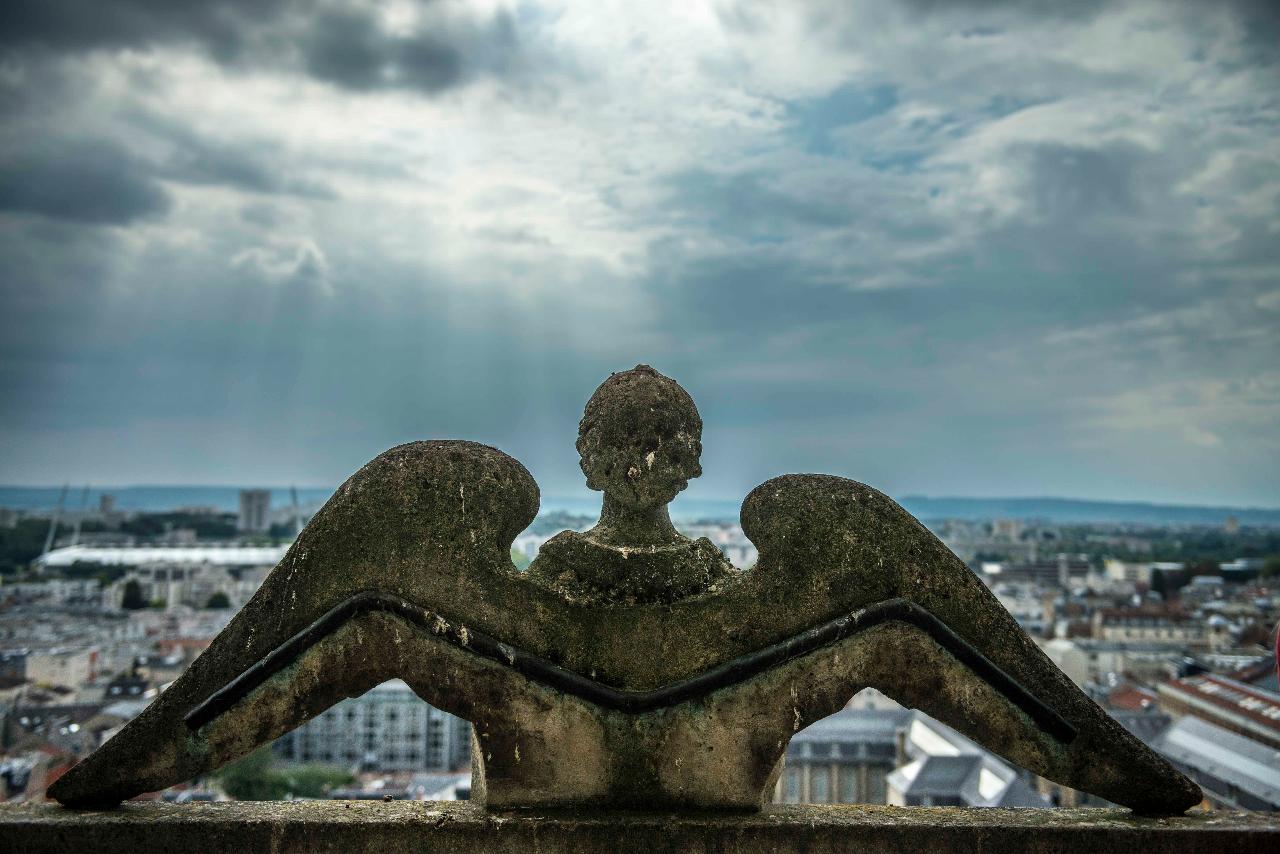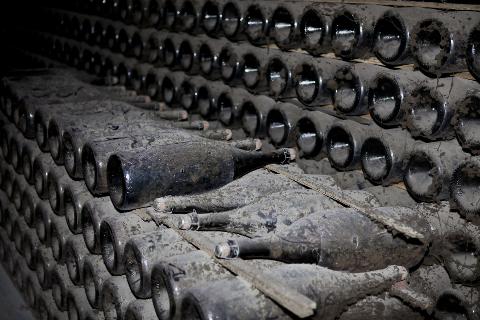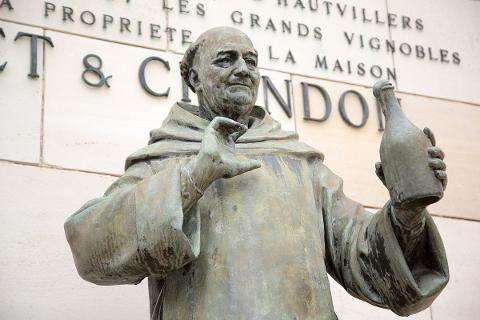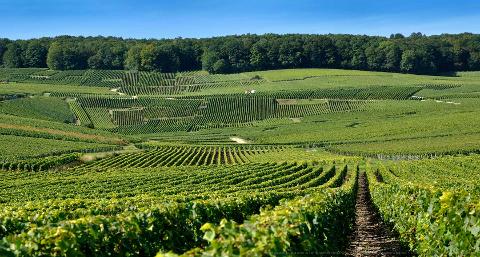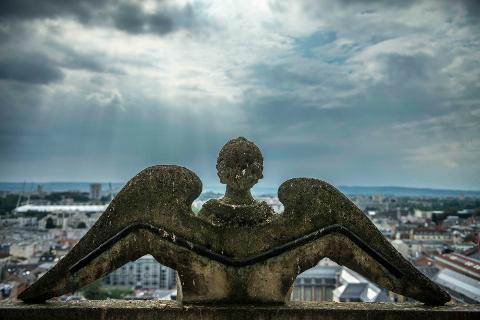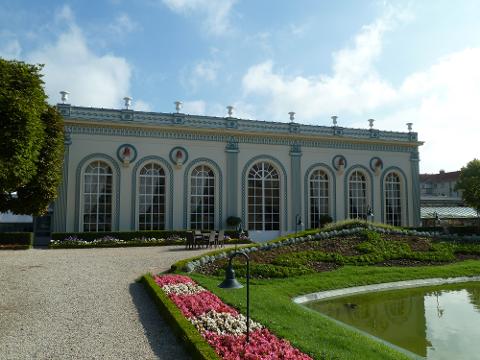 Duration: 4 Days (approx.)
Best known for the eponymous sparkling white wine which originates here, Champagne is a UNESCO World Heritage Site characterized by lush landscapes and vineyards climbing up
gently undulating hills. Delve into "champagne country" and explore Epernay, home to some of the most celebrated champagne producers, such as Moët & Chandon or Perrier-Jouët, and when you've had your fill of champagne why not wander the streets of the gothic villages dotted around the otherwise pristine countryside? Champagne is a region that should be on every wine lover's itinerary. Join us on one of our tours to explore this rural idyll with cellar visits and taste the bubbly wine that gave this region its fame. This private package includes accommodation in carefully selected hotels, the services of professional English-speaking driver guides, 2 full days of touring that cover the essentials to see & visit while in Champagne as well as all the tasting fees in the wineries. While we believe the itinerary constitutes a perfect introduction to the region, our travel experts will be happy to customize the tour if needed.
DAY 1 - ARRIVAL TRANSFER IN REIMS
Pick up in Reims
Train Station. Transfer to your centrally located hotel and check in.
Arrive in the City of Kings and Explore the Historic Quarters
Reims is one of France's most vibrant and cosmopolitan cities. It offers visitors an amazing choice of fine restaurants, brasseries and shops, lively nightlife, concerts, festivals and cultural events, and of course, world-famous Champagne houses to visit and sample the local nectar. With tree-lined avenues, elegant squares and a magnificent gothic style cathedral that played host to the coronation of several kings of France, Reims is a city for all occasions. Night at your hotel.
DAY 2 – A FULL DAY TOUR AROUND THE CITY OF REIMS
Breakfast at your hotel.
9.30am Pick up at your hotel.
Reims – City of Champagne
Begin your day with a sightseeing tour of Reims. Departing from the Reims Train Station, let your professional driver/guide introduce you to the City of Coronations. The main highlights of this sightseeing tour include the Saint Rémi Abbey, a Unesco World Heritage Site, that combines Romanesque elements from the mid-11th century with early Gothic features from the latter half of the 12th century. Other attractions include the the vaulted 'Halles du Boulingrin' that today shelters a food market, the statue of Joan of Arc, the Porte de Mars, a three-arched triumphal gate built in the 2nd century AD and the famous Palais du Tau, former archbishop's residence, redesigned in neoclassical style between 1671 and 1710, where French princes stayed before their coronations – and where they threw sumptuous banquets afterwards. Your sightseeing tour will end at the Cathedral.
Visit One Of France's Most Important Gothic Structures
As Lonely Planet puts it: "No matter what you have read, nothing can prepare you for that first skyward glimpse of Reims' gargantuan Gothic cathedral." Erected between 1211 and 1516, in accordance with an architectural program of immense artistic richness, the Cathedral of Reims is without any doubt, one of the most beautiful examples of Gothic Art. Follow your guide as you admire spectacular Medieval Stained-Glass Windows or the richness of the sculptural ensemble, bringing stone to life of which the celebrated "Ange au Sourire" is the best example.
Enjoy an Array of Tantalizing Champagne
Arrive at the famous Veuve Clicquot Champagne Maison. Here, learn about the History of this Great Maison and how a Widow (Veuve in French) created the first truly "modern" Champagne in 1811 thanks to a brand-new technique called riddling and developed by Veuve Clicquot! Your guide will also explain the origins of the famous Yellow Label as your tour takes you to the heart of this House evoking both heritage and savoir-faire. This tour will also be enriching as you will better understand how a 'Cuvée' of Champagne is created. Participate in a commented tasting of the Yellow Label Brut!
Depart for the Montagne de Reims region – possible optional Grand Crus pairing lunch
The Montagne de Reims lies between the Marne and the Vesle Rivers, forming a broad, undulating headland of forests and thickets that stretches east-west for about 30km and north-south for 6-10km. The region produces robust wines with a crisp palate and a fragrant nose — qualities that give Champagne wines their backbone. The average annual yield, from an area of some 2,000 hectares, ranges from 15-35hl/hectare depending on the year.
Arrive at a local winery in the Ambonnay Grand Cru area where the Foureur family have been making wine since the 16th C. and producing Champagne under their own brand since 1875. They own 4 hectares of Grands Crus vines and are especially renowned for their Pinot Noir. This allows them to produce 20 000 bottles per year that are mainly sold in France. Far from the commercial aspect of the "Grandes Maisons" here its more about ancestral methods used for the wine making process. After the tour and tasting, it will be possible for you to enjoy a Lunch at the domain paired with Grand Cru Champagne (optional). There are other possibilities for lunch and your guide will make suggestions accordingly.
End the day with a tasting session in the Marne Valley Producing region
More than 4 000 estates contribute to the prestige of Champagne and maintain the Tradition from generation to generation to create the true expression of Champagne. Your day will end with a visit and Champagne tasting session in a Family Owned property. The House was created in 1875 in the little village of Damery. Laure and David are proud to be today the Fifth generation of wine makers. They are focused on the respect of both tradition and ancestral methods. Their champagne, 'Plaisir d'Antan' is for instance a good example of this philosophy: Made of a 100
percent Chardonnay, this Cuvée is aged in oak casks as it was before the creation of stainless steel vats giving a unique taste to the Champagne. They work as independent wine makers with 12 hectares of vineyards and produce 80 000 bottles.
5.30pm return to Reims and night at your hotel.
DAY 3 – A FULL DAY TOUR AROUND THE TOWN OF EPERNAY
Breakfast at your hotel.
9.30am Pick up at your hotel
Reach Epernay the Champagne Capital of the World
Begin your day with the scenic 'Route du Champagne'. It meanders among the vineyards and picturesque villages, offering a charming bucolic landscape. We will then take you to the Côte des Blancs producing area where some of the most famous 'Grandes Maisons' de Champagne are located, before reaching Epernay.
Epernay is without any doubt the Capital of Champagne. Within the town, the astonishing 'Avenue de Champagne' is literally dotted with 18th century Mansions, small Castles or more contemporary looking buildings. These stunning buildings are no other than the headquarters of prestigious Champagne Houses such as Moet & Chandon, Pol Roger, Mercier or Vranken to name just a few. Beneath the town, underground tunnels and galleries cover more than 110 kilometers and are home to several million bottles of the precious wine.
Sample World Class Champagne at Moët & Chandon Grande Maison
The Moet & Chandon cellars are an exceptional heritage of the House, the unique testimony of several centuries of winemaking. Guardians of a real treasure, they represent the talent and the work of several generations of men and women. Led by professional guides, this tour will invite you to discover the expertise of the oenologists and the legacy of a know-how developed over time and passed on through several generations of cellar masters. The tour ends with a commented tasting and a glass of Moet Impérial.
Take part in a unique Champagne Tasting and lunch in a boutique Winery (optional)
The estate was established at the time of the French revolution. Pierre developed the family vineyard just after WWI transforming the domain and combining the trades of grape broker with that of Champagne wine merchant. In 1929 Pierre purchased his own press and started to buy grapes and create his own Champagne. In 1947, with his 2 sons Jacques and Jean-Guy, he created the Champagne brand Jacquinot & Sons. Jacques looked after sales and Jean-Guy developed the vineyard which today covers 17 ha and makes wines of the highest quality. Jean-Manuel, Jean-Guy's son, Oenologist in charge of production since 1998 is now running the Estate with the help of François Nicolet, Jacques's son-in-law. Here you will visit the estate & taste the local Champagne and if you wish a Champagne pairing lunch can be organized for you. Your guide can also make some recommendations if you care for another type of lunch.
Meet one of Champagne's most prestigious figure
After lunch, meet a prestigious figure of Champagne : Dom Pérignon. If there is to be one place where the word Champagne makes really any sense then it must be at Hautvillers, a typical village of the area where the Monk Pérignon finalized the Champagne Method, making this wine become the King of all wines! As you stroll through the narrow streets discover the facades, the old ensigns as well as the Abbey (cannot be visited) where Dom Pérignon is buried.
End the day with another Champagne Tasting in a Traditional Champagne House
Established since 1912 in the small village of Damery located close to Epernay, the Champagne House J. de Telmont is one of the last Family owned Champagne Houses. Historically a winegrowers' family, the House J. de Telmont today owns 36 hectares of vineyard located in prestigious villages, where the 3 major grape varieties of Champagne are grown: Pinot Noir, Pinot Meunier and Chardonnay. Here, you will participate in a small visit & tasting of the Champagnes produced on site and acquire more facts & figures about this elegant drink.
5.30pm return to Reims and night at your hotel.
DAY 4 - REIMS
Breakfast at your hotel and return transfer to the train station of Reims. End of our services.
INCLUSIONS

1. Arrival/departure transfer in Reims
2. 3-night accommodation in 4* or 5* Hotel Double room sharing
3. Breakfast from day 2 to 4
4. The services of an expert private English speaking driver/wine guide
5. Full day around Reims and around Epernay
6. All tasting fees in the wineries
7. Travel in recent, comfortable & fully equipped Mercedes Minivans

EXCLUSIONS
1. Lunches and drinks
2. Personal insurance and expenses
3. Entrance fees to monuments, museums, attractions other than mentioned in the program
4. Eventual gratuities