TOULOUSE PRIVATE AIRPORT TRANSFER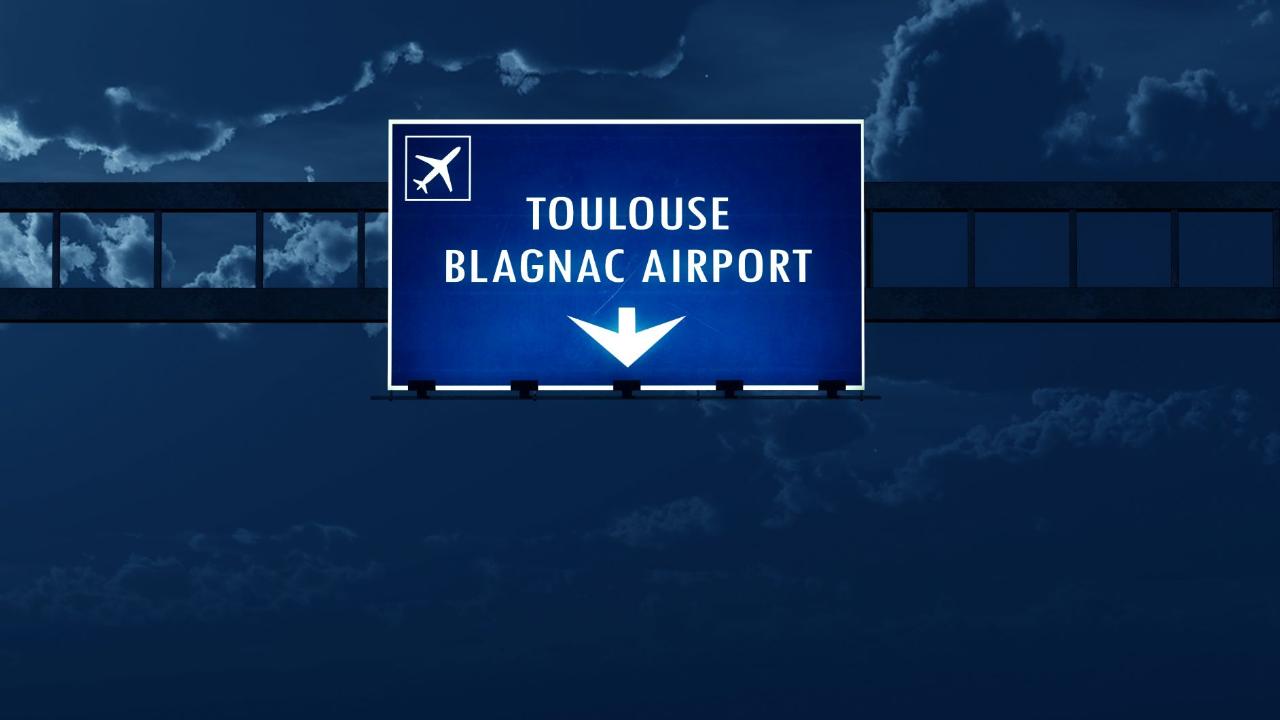 Duration: 45 Minutes (approx.)
Location: Toulouse
PICK UP AT TOULOUSE - BLAGNAC INTERNATIONAL AIRPORT
Welcome to Toulouse. If you are arriving in Toulouse Blagnac airport (tls) for a city break, business of for sightseeing day trips, let Ophorus organize your door to door transport services upon arrival at Toulouse Airport. Our professional drivers will be waiting at the exit of luggage reclaim area of the arrivals terminal with a sign bearing lead traveler name.
Then, board one of our recent & comfortable air conditioned vehicle. All our vehicles are minivans with a lot of space that respect social distancing with your driver. It also allows for a capacity of 1 large suitcase per passenger. All our transfers from Toulouse airport are private, you do not share the service with any other persons.
TRANSFER TO YOUR FINAL DESTINATION
After being picked up by one of our professional private drivers, we will take you to your final destination from airport to Toulouse city center. We also organize private transfers to all the main destinations in or around the city of Toulouse including all Toulouse hotels, Toulouse convention center, Toulouse Canal du Midi Cruise Ports, Toulouse Airbnb accommodations and Toulouse Place du Capitol area.
THE ADVANTAGES OF BOOKING A PRIVATE TRANSFER WITH OPHORUS
As the leading tourism & transport company in Toulouse, we have been organizing transfers & tours since 2005. We are NOT a Toulouse airport taxi transfer company and therefore do not offer any taxi services and our drivers are not taxi drivers. We are a fully registered ground transportation in Toulouse company & inbound travel agency that organizes ground services in Toulouse and in all major cities of France.
The advantages of an airport shuttle service in Toulouse with Ophorus are the quality of the premium cars and vehicles as well as the great professionalism of our drivers that speak impeccable English. For other languages, this can be asked, on request.
Our transfer services are available 24 hours a day so whatever time your flight lands or if you have other transportation needs for special occasions, we guarantee to always have a car available for you. Don't worry about traffic or rush hour, our drivers all have local knowledge, taking you to your final destination quickly and easily.
ALL OUR ACTIVITIES, WINE TOURS & DAY TRIPS FROM TOULOUSE
Make the most of your stay in the beautiful city of Toulouse in the Occitanie region of France by booking one of our highly recommended Languedoc Private Day trips from Toulouse. We are the leaders in Small group private tours from Toulouse and our half day or full day trips from Toulouse will take you to all the most famous landmarks the region has to offer. Pick up will be from your centrally located Toulouse Hotel.
Our tourism destinations from Toulouse include the Gaillac & Fronton vineyards, a day trip from Toulouse to Carcassonne, a day trip from Toulouse to Albi, Cordes sur Ciel and Gaillac. We also organise unique guided walking tours and gourmet tours in Toulouse City centre as well as commented wine tastings, cheese & wine tastings in the city or in a wine cellar of the area.
A LARGE SELECTION OF TRANSFER DESTINATIONS IN AND AROUND TOULOUSE
Toulouse Canal du Midi transfers: If you are arriving in Toulouse to take part on a Canal du Midi Cruise then you can rely on Ophorus to organise your transfers to all Canal du Midi departure Bases in the area. We organise transfers from Toulouse to Negra, Castelnaudary, Port Lauragais, Trèbes, Homps, Argens, Le Somail, Narbonne, Capestang, Port Cassafières, Béziers, Agde, Marseillan, Montech, Mas d'Agenais, Villeneuve sur Lot. We can also organise any private pre-cruise or post-cruise tours in any part of France for you and your party.
Toulouse Tourism Destination Transfers: If you are arriving in Toulouse for your tourism holiday our transfers will take you to all the major hotels of the region including Hotel du Grand Balcon, La Cour des Consuls, Crown Plaza Toulouse, Pullman Toulouse Centre. Our other Toulouse transfers include transfers to Bordeaux airport, transfers from Toulouse to Paris airports and train stations, Disneyland Paris, Carcassonne Airport, Lourdes.
Toulouse Sightseeing Transfers: As a fully licensed travel agency & tour company, we also organise unique full day sightseeing transfers from Toulouse to other french cities and destinations with stops on the way. Conducted by Expert driver/guides that speak impeccable English, please find below our Toulouse selection of sightseeing transfers:
Transfer From Toulouse to Bordeaux with stops in Auvillar village and Moissac
Transfer from Toulouse to Sarlat with stops in Saint Cirq Lapopie and Pech Merle cave
Transfer from Toulouse to Avignon with stops in Carcassonne and Nîmes
Transfer from Toulouse to Barcelona with stops in Collioure and Figueres
For all information concerning our sightseeing transfers don't hesitate to contact us here.
WORRY FREE PRICING & CANCELLATION POLICIES
We offer very competitive prices that are always set in advance so you can plan your holiday or business expenses without any surprises. After having set your flight arrival time and pick up time, our English speaking customer service will confirm the fixed rate of your private transfer and pre-book it in our system. All transfers from Toulouse can also be done through our website.
We have an easy booking process that offers to take you to any location in the Occitanie region and even further in France or the rest of Europe. As soon as your booking has been confirmed, you will receive an order confirmation with all information relating to your transfer, meeting point and emergency number. We also provide transfers from the Toulouse train station and any other public transport destination that you might have.
Ophorus requires full payment by credit card, internet payment (through our website) or wire transfer (Wire transfer fees at the charge of the Guest) to make a reservation. We accept payment by AMEX, Visa and Mastercard. There is no charge or service fee for processing credit card payments except with American Express +3%. For any cancellation, the following fees will be deducted from the refund:
> If you need to cancel or reschedule your trip for any reason, simply call or send us an email.
> We will not apply any fee for changes or cancellations made at least 24 hours before transfer service.
> No refund will be made for any changes or cancellations made 24 hours before transfer service.