FROM TOULOUSE TO BARCELONE SIGHTSEEING TRANSFER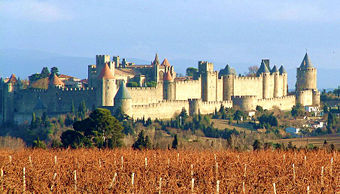 Duration: 7 Hours (approx.)
Location: Toulouse
PICK UP IN TOULOUSE CITY OR AIRPORT
Today, we will come and pick you up at your accommodation in Toulouse city centre, Toulouse Airport or the surrounding area for a door to door service, private customized transfer from Toulouse to Barcelona, Spain.
Our professional, English speaking driver or driver/guide will meet you in your Toulouse Hotel lobby or at the door of your accommodation in the town. Then, board one of our recent & comfortable air conditioned vehicle. All our vehicles are premium cars or minivans with a lot of space that respect social distancing with your driver.
TRANSFER TO BARCELONA WITH SIGHTSEEING VISITS ALONG THE WAY
After being pick up by one of our professional drivers, we will take you to your final destination in Barcelona or the surrounding area. Our transfers to Barcelona can take you to Barcelona Hotels, Airbnb accommodations, Barcelona train station, Barcelona Airport or any location in the surrounding area. Along the way, we have selected the best tourism attractions for you to visit. Accompanied by your driver/guide, make use of this transfer to stop in famous locations.
STOP TO VISIT THE UNESCO WALLED TOWN OF CARCASSONNE
Reach the cité of Carcassonne that looks like some fairy-tale medieval city. Bathed in late-afternoon sunshine and highlighted by dark clouds, La Cité, as the old walled city is known, is truly breathtaking. The visit of the Basilica with its outstanding stained-glass windows that date back to the middle ages is a must. After the visit of the Cité, enjoy some free time for personal discovery.

THEN STOP FOR LUNCH ALONG THE MEDITERRANEAN COAST
Leave Carcassonne and make your way to the Mediterranean coast. We will organise a stop in one of the resort towns where it will be possible for you to have lunch. Your driver/guide will make some suggestions depending on the type of food and budget you will have indicated.
DROP OFF IN BARCELONA

Reach the town of Barcelona and drop off at your hotel or accommodation. End of our services.
WORRY FREE PRICING & CANCELLATION POLICIES

We offer very competitive prices that are always set in advance so you can plan your holiday or business expenses without any surprises. Since all our prices are set, there are no hidden costs. After having set your arrival time and pick up time, our English speaking customer service will confirm the fixed rate of your private transfer and pre-book it in our system. All ground transport options from Toulouse can be done through our website. Please note that we never include entrance fees, tasting fees or meal on our sightseeing transfers.
All prices quoted are for 2 to 7 passengers. For larger groups, please contact us as we can provide larger sized vehicles such as a minibus or coach. Each
passenger can have one large bag (29 x 21 x 11 inches) and one hand bag. If you have oversized luggage, or are unsure if your luggage will fit, you can contact us as we have low cost options to have your baggage transported in another vehicle.
Ophorus requires full payment by credit card, internet payment (through our website) or wire transfer (Wire transfer fees at the charge of the Guest) to make a reservation. We accept payment by AMEX, Visa and Mastercard. There is no charge or service fee for processing credit card payments except with American Express +3%. For any cancellation, the following fees will be deducted from the refund:
> If you need to cancel or reschedule your trip for any reason, simply call or send us an email.

> We will not apply any fee for changes or cancellations made at least 48 hours before departure.

> No refund will be made for any changes or cancellations made 48 hours before departure.